Date d'emménagement

:
08/03/2018
NYAC

:
Date de naissance

:
23 août
Nationalité / origines

:
américaine
Pays d'origine

:
Métier / études

:
retraité - blogueur
Logement

:
west williamsburg
Orientation sexuelle

:
hétérosexuel
Champ libre

: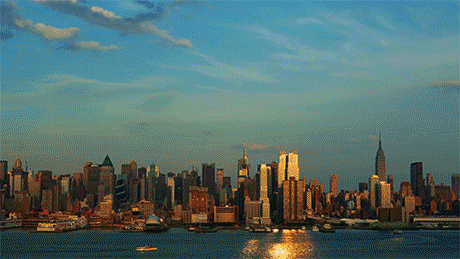 Start spreading the news
I am leaving today
I want to be a part of it
New York, New York
# Ven 25 Mai - 0:15

---

le faceclaim
directory.


behind every mask there is a face,
and behind that a story

les explications /

Le faceclaim directory, tu te demandes ce que c'est ? Eh bien c'est simple, il s'agit d'une liste (trèèès longue liste) de propositions d'avatars. Si tu cherches une tête pour ton personnage mais que tu n'as pas d'idée, regarde donc ci-dessous, il y a de fortes chances pour que tu finisses par trouver chaussure à ton pied.

De plus la liste est régulièrement mise à jour et, à part quelques exceptions qui peuvent parfois arriver, tu ne verras que des avatars qui sont encore libres. Mais pense quand même à vérifier le bottin avant de t'inscrire, on n'est jamais à l'abri d'une erreur.

ajouter un avatar /

Si tu le veux, tu peux aussi nous proposer un avatar que nous ajouterons. Pour cela il faut juste remplir le formulaire ci-dessous.

Code:

<center><div class="fondsabisf"><div class="cadresa"><span class="soustitrecadresa">célébrité /</span> écrire ici.
<span class="soustitrecadresa">lien de la galerie Bazzart /</span> écrire ici.</div></div></center>
a cup of green tea is the answer to most problems
Date d'emménagement

:
02/12/2018
Crédits

:
Lempika. (avatar)
Autres comptes

:
leonel (d. booth) & nicola (g. hadid)
Pseudo / prénom

:
Australia. (mathilde)
NYAC

:
Vivre, ce n'est pas se résigner.
- C R O I R E -
-->
Pays d'origine

:
A NY depuis

:
Un peu plus de deux ans, sous prétexte d'y trouver le rêve américain.
Métier / études

:
Ambulancière parmi les pompiers, ça permet de payer les factures, et ça ne demande pas de diplôme.
Logement

:
Williamsburg Ouest, vivre dans une immense colocation c'est comme n'avoir jamais quitté l'asile.
Orientation sexuelle

:
Elle a toujours trouvé les femmes d'un ennui mortel, toujours à se plaindre de tout et n'importe quoi. Jamais elle ne les a regardé comme elle l'a fait avec les hommes : hétérosexuelle.
Statut civil

:
Entre quête de vengeance et courir après l'argent, son coeur est le cadet de ses ennuis. Mais si on vient à lui poser la question plus sérieusement, elle dit être pour la polygamie et le non partage des MST.
Champ libre

:
mix all the ingredients and be the perfect milkshake-admin

Date d'emménagement

:
08/03/2018
Avatar

:
josephine skriver
Crédits

:
blossom (avatar) / beylin (signature) / cheekycollapse (gifs)
Autres comptes

:
owen lindberg (madden) & meghan macleod (margot) & miles gasparini (chico)
Pseudo / prénom

:
tearsflight / marine
NYAC

: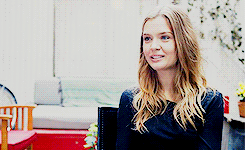 Date de naissance

:
22 juin
Nationalité / origines

:
américaine, quelques origines grecques
Pays d'origine

:
A NY depuis

:
8 ans mais par intermittence, définitivement depuis fin 2014
Métier / études

:
prof de yoga et de sport (planet fitness), maman à plein temps, blogueuse... ça en fait des choses à gérer
Logement

:
south williamsburg, rutledge street 34 w/ Zach and Emilia
Orientation sexuelle

:
hétérosexuelle
Statut civil

:
maman célibataire, trop souvent déçue par l'amour
Champ libre

:
Freya Goldstein
i will not be another flower, picked for my beauty and left to die. i will be wild, difficult to find and impossible to regret.

winner takes it all (sujets)
# Mar 12 Fév - 17:42

---

@Calypso Kostas

merci de tes suggestions, elles sont ajoutées

she sees in black and white

thinks in greys

but loves in color